DP Calls on Maryland Legislators to Pause the Gas Tax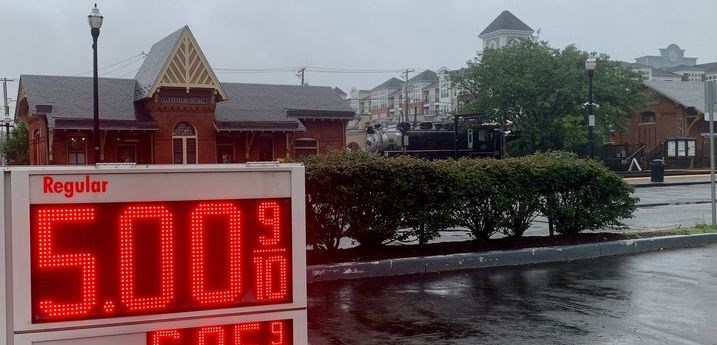 With gas prices at near-record highs and the Maryland state gas tax set to rise by 7 cents per gallon on Friday, July 1st, delegate candidate Donald "DP" Patti is calling on Maryland legislators to hold a special session to pause the gas tax for the rest of 2022, easing the pain felt by Maryland's low and middle-income residents.
"The high price of gas is a great hardship on Maryland citizens, increasing transportation costs AND the cost of other basic items, including food and housing (Southern Maryland Chronicle)," said DP in an interview while campaigning on Wednesday. "Lowering the gas tax is likely to lower the price of gas 35 cents or more, making the 'ouch' we all feel when we pump gas a little easier to handle."
"I'm encouraging Maryland residents to sign my petition at https://easetheouch.com calling on the governor and legislators to hold a special session as soon as possible, before the summer is over and many of us have to cancel family trips and avoid necessary transportation."
Gas prices in Maryland hit record highs on June 14th, according to AAA, reaching an average of $5.02 for regular unleaded. Since then, prices have dropped about 14 cents, but have yet to show signs they will drop below $4, where they stood before government economic and energy policies drove the price up.